​Lisa Nelson Raabe is a collage artist who creates an emotional sense of place by using pigments, metal filings, glass, bits of nature and thread in combination with acrylic mediums to transform color and texture.
Thai Kozo, Kinwashi and Unryu papers are pliable, highly absorbent and responsive to both fluid media and dye processes. Some pieces start with an eco dying process in which the paper is treated with a mordant and the tannins in leaves and spent flowers dye the paper. Rusted metal and bronze filings from the sculpture studio floor change from browns to blues with the addition of salt, ammonia and acrylic mediums. Thread imports geometric consistency against the spontaneous surface changes from the dye materials. Additional layers of paper obscure and reveal. The result is a transformation of material to image that transcends it's original nature.
Read more
Current works exhibited are investigations, questions and answers in search of a balance between the everyday and the substantive esoteric. They offer an internal world of presence, seen and felt through a density of physical materials and structured line. As Thomas Merton is quoted, "Art enables us to find ourselves and lose ourselves at the same time."
Lisa Nelson Raabe has worked as an artist, art therapist and yoga therapist, delving into the relationships between our bodies, stored emotion, thoughts and memories. As a long time textile artist, much of Lisa's work has to do repetitive forms and processes, stitch by stitch, moment by moment, the creation of pliable planes and experiments in material studies.
Lisa lives with her husband, poet and writer Burton Raabe and their cat Zorba.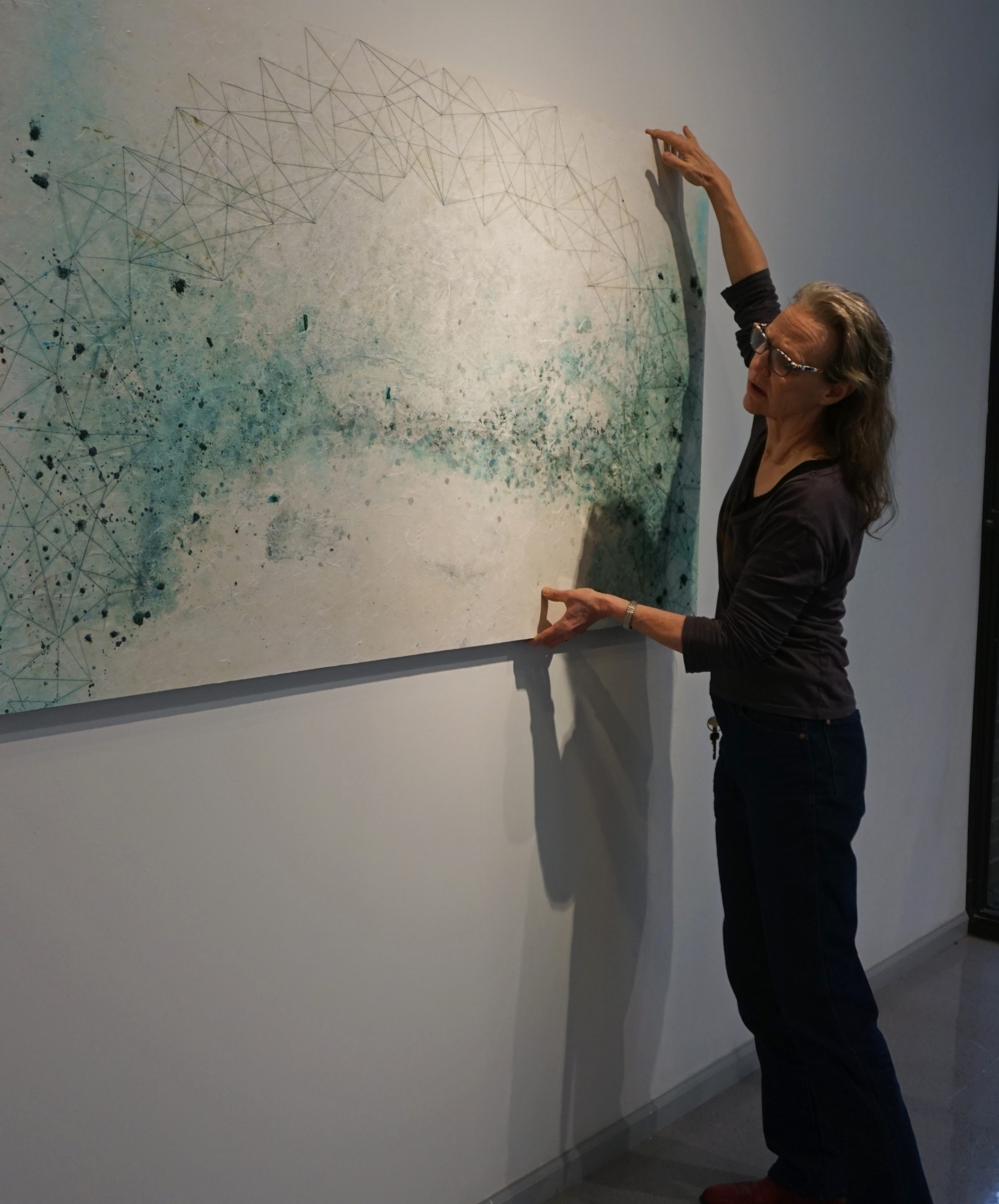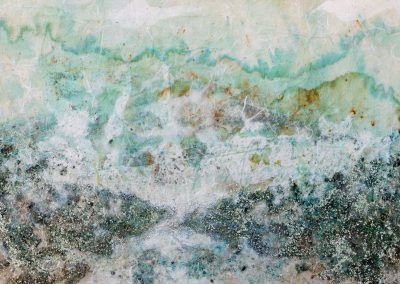 Benefit of the Doubt, bronze filings, eggshell thread , acrylic, eco-dyed paper mounted on panel, 24″ X 36″, 2021