Vera Scekic: Synthetic Being
Gallery 3R
Vera Scekic is especially fond of manipulating paint as it surrenders to gravity. Her playful works evoke biotic forms growing like microbial blooms in petri dishes. Scekic has exhibited throughout the country and runs a contemporary art gallery (OS Projects) in Racine, Wisconsin.
Combined Reception: Saturday, July 15, 6:30-8:30 pm
Art exhibits may also be viewed for no admission during regular business hours Tuesday-Saturday 11-5:00 and during some evening events with admission. The public is invited to these open house style events, featuring the exhibits described above. Call or text 309-674-6822 or contact us with questions for more information.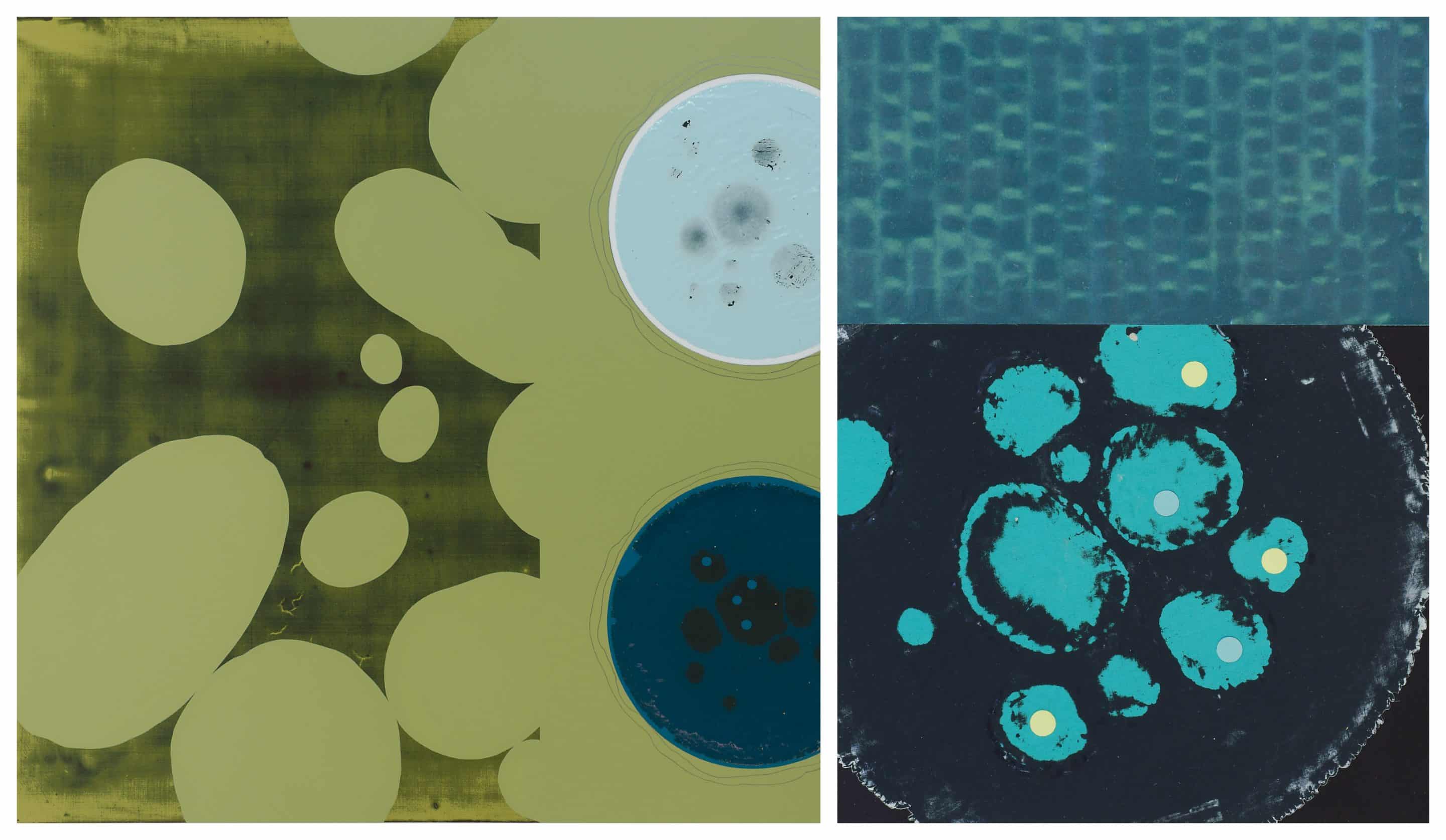 Images L to R:
Day and Night, acrylic, graphite on MDF, 24" x 30"
Untitled (fluorescent tracers), acrylic,
inkjet print on MDF, 8" x 6"