Twenty Dirty Hands Pottery Tour
Gallery 3R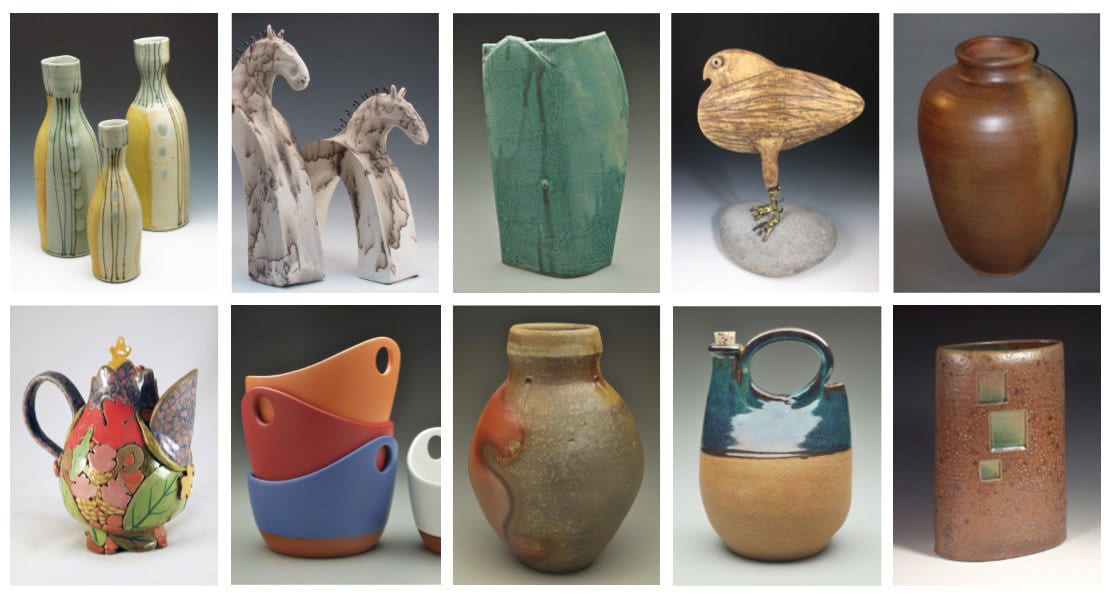 Twenty Dirty Hands Pottery Tour was developed to promote ten ceramic artists in small towns in the Northwest corner of Illinois. As friends and colleagues for many years, they have shared meals, music, studio spaces, kiln building projects and a way of life. The artists participating now number more than 10 but the name stuck. 15 of the artists will exhibit in Peoria.
Visit www.twentydirtyhands.com to learn more about the free tour that takes place each year on the third weekend of October.
20 Dirty Hands artists shown in the promotional image of their work (L – R): Delores Fortuna, Richard Hess, Stephanie O'Shaughnessy, Elizabeth Robertson, Paul Eshelman, Ken Bichell, Joe Pinder, Chris Lemmon and Ron Hahlen.
Also exhibiting but not shown: Kent Henderson, Tabitha Link, John Priske, Gary Carstens and Rich Robertson.