Hot CIAO IX
Studios at Sheridan
July 1 – Jul 23 2022
Closing Reception: Saturday, July 23, 6-8:00pm
Contemporary Art Center of Peoria's Artist Member Group Exhibition at Studios on Sheridan, 929 N. Sheridan Rd., Peoria
Contemporary Art Center of Peoria and Studios on Sheridan celebrates all participating artists with two evening viewing opportunities. July 1st during 1st Friday 5-9:00pm, the public is welcome to view the art exhibit with award ribbons displayed. There will be no formal programming this evening. The public is also invited to the Closing Reception on Saturday, July 23, 6-8:00pm. There is no charge to attend the 1st Friday event or the closing reception.
Regular viewing hours: Wednesday-Saturday noon-5:00
Artists enrolled in the Contemporary Art Center's Artist Membership program (CIAO) return to the Studios on Sheridan for a dynamic group exhibition featuring one work of art from each member covering the mediums of drawing, ceramics, fiber, sculpture, painting, printmaking, furniture and more. Most pieces are for sale, created in the last 3 years and not exhibited in a previous CIAO Artist Group Exhibit.
The judge for awards is John Steck Jr., Instructor of Photography, Art & Design in Residence at Bradley University. Over $500 in awards were chosen by Mr. Steck and indicated with ribbons.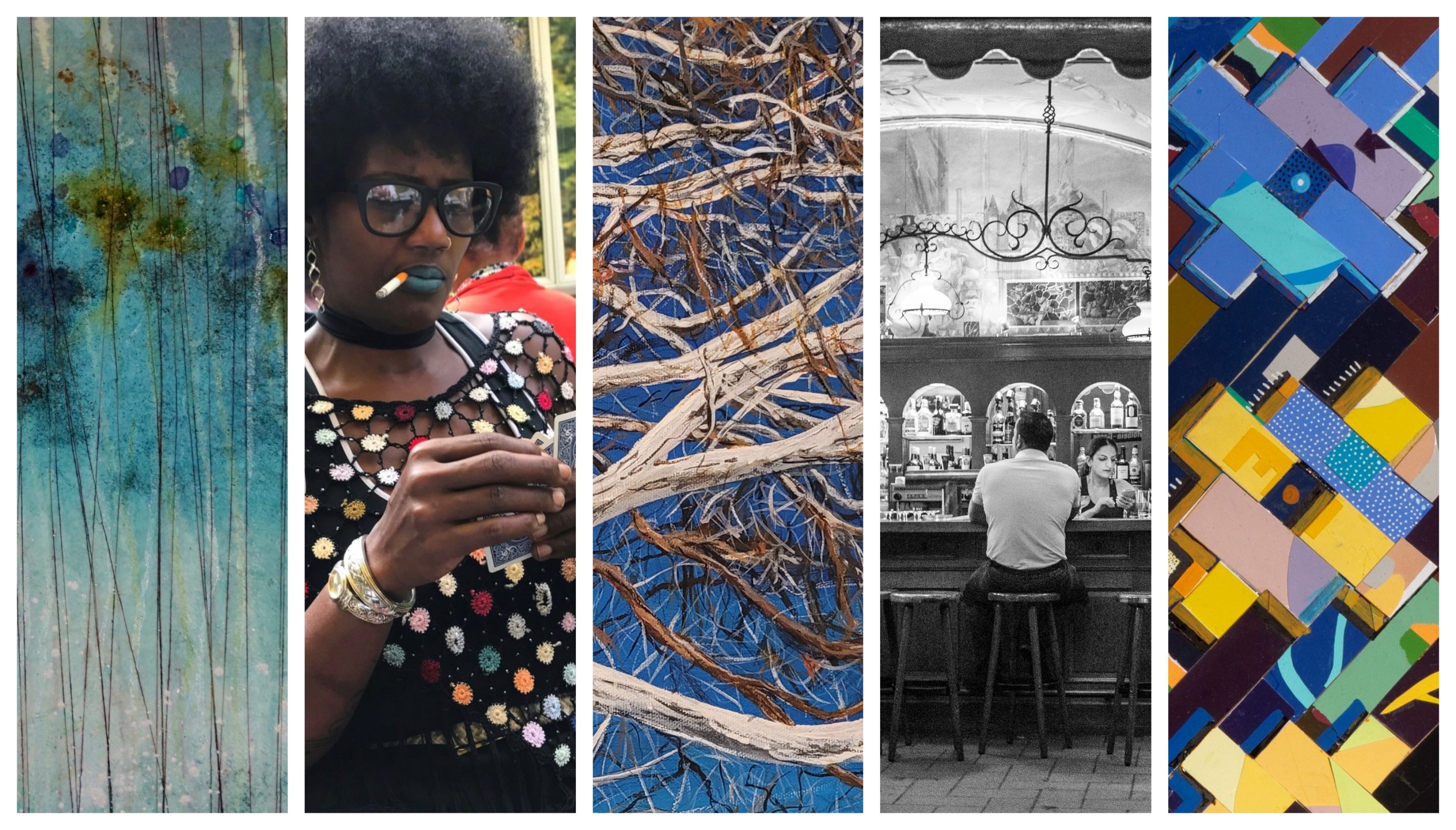 cropped images L to R:
Lisa Nelson Raabe, yada yada, patina, thread, pigment & acrylic on paper, 24″ x 18″
Natalie Jackson, Bid Whist Queen, photography, 20" x 16" x 1"
Sally Zell, Winter Sycamore, acrylic, 16″ x 20"
Roger B. Bean, Swiss2, photography, found box, 18" x 25"
Hattie Lee, Decades Woven in Color(aid), ColorAid and acrylic on board, 12" x 12"