Call to Artists – Flowers for Ukraine
Preston Jackson Gallery
We seek art that expresses sympathy and support for Ukrainians, illustrates oppression of individual autonomy, opposition to totalitarian regimes using war as a means to solve conflict between nations, art that depicts sunflowers in either realistic or abstract manner, as they have long been a symbol of Ukrainian national identity and a symbol of peace. Compositions could also be completely abstract, but perhaps utilizing the colors of the Ukrainian flag.
Only original two or three-dimensional artworks of various media will be accepted. No reproductions are allowed. Video artists must bring their own equipment. All work accepted for the exhibition must arrive ready to install. Works not ready for display, with poor craftsmanship or presentation, may not be exhibited.  Wire is preferred on the back of artworks intended to hang on a wall. Unstable 3-D works will not be exhibited. Identification Tag must accompany / be attached to artwork. See prospectus for more information.
From sales of art, Contemporary Art Center of Peoria will donate 20% of art sales to Doctors without Borders. We ask that individuals also donate directly to organizations that are helping Ukraine or to donate to CAC so that we can pass on the proceeds to Doctors Without Borders.
For consideration for inclusion in the exhibit, please submit photos of the art proposed to cac@peoriacac.org. They don't have to be of professional quality. Deadline for submission: June 10 by midnight.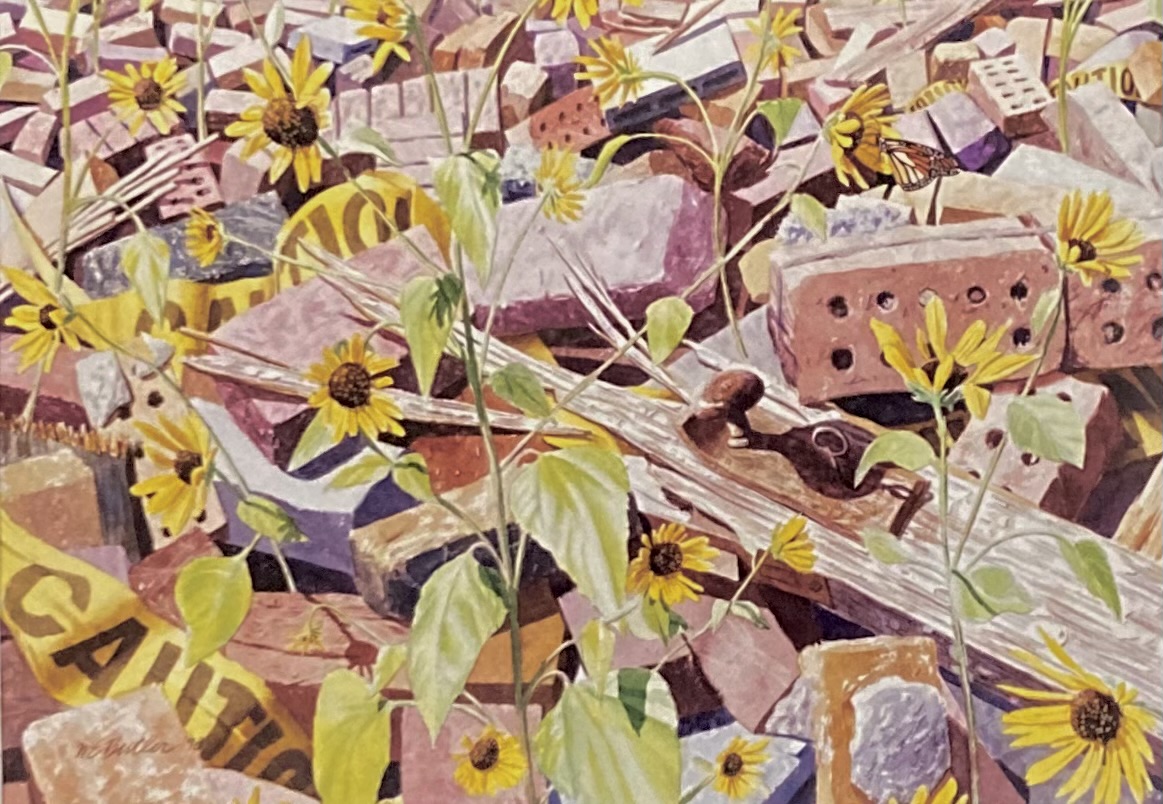 Copy the prospectus to your computer or take a photo for easy and quick access.