CAC Member Artists Biennial Exhibition
Preston Jackson Gallery
The artists enrolled in the Contemporary Art Center's Artist Membership program (CIAO) return to the Contemporary Art Center's Preston Jackson Gallery on the 2nd floor of the building for a dynamic group exhibition featuring one work of art from each member covering the mediums of drawing, ceramics, glass, painting, printmaking and many more.
Artists can read the Prospectus for more information and directions to participate.
An Exhibitor Registration Form must be digitally submitted via the online form via registration form. An Identification Tag must filled out online, printed out and accompany / attached to artwork when dropped off. Registration for group exhibits is now by digital means only. Contact Contemporary Art Center staff if there are obstacles to submitting online.
All online registrations may be submitted by the deadline of midnight Friday, February 18.
Displayed art will for sale, created in the last 3 years and not exhibited in a CAC Artist Group Exhibit before. All artist members are encouraged to participate. If artists are not already a member, or need to renew an existing membership, they may do so here.
A qualified judge will select ribbons and monetary prizes for awards from works presented by participating artists. The judge for awards is Robert Sill, Director of Collections and Research for Illinois State Museum in Springfield, Illinois. Sill will choose five awards. Each award will come with a ribbon and cash prize, as follows: Best of Show: $250 + ribbon, 1st Place: $150 + ribbon, 2nd Place: $100 + ribbon., 3rd Place: $50 + ribbon and Honorable Mention: ribbon.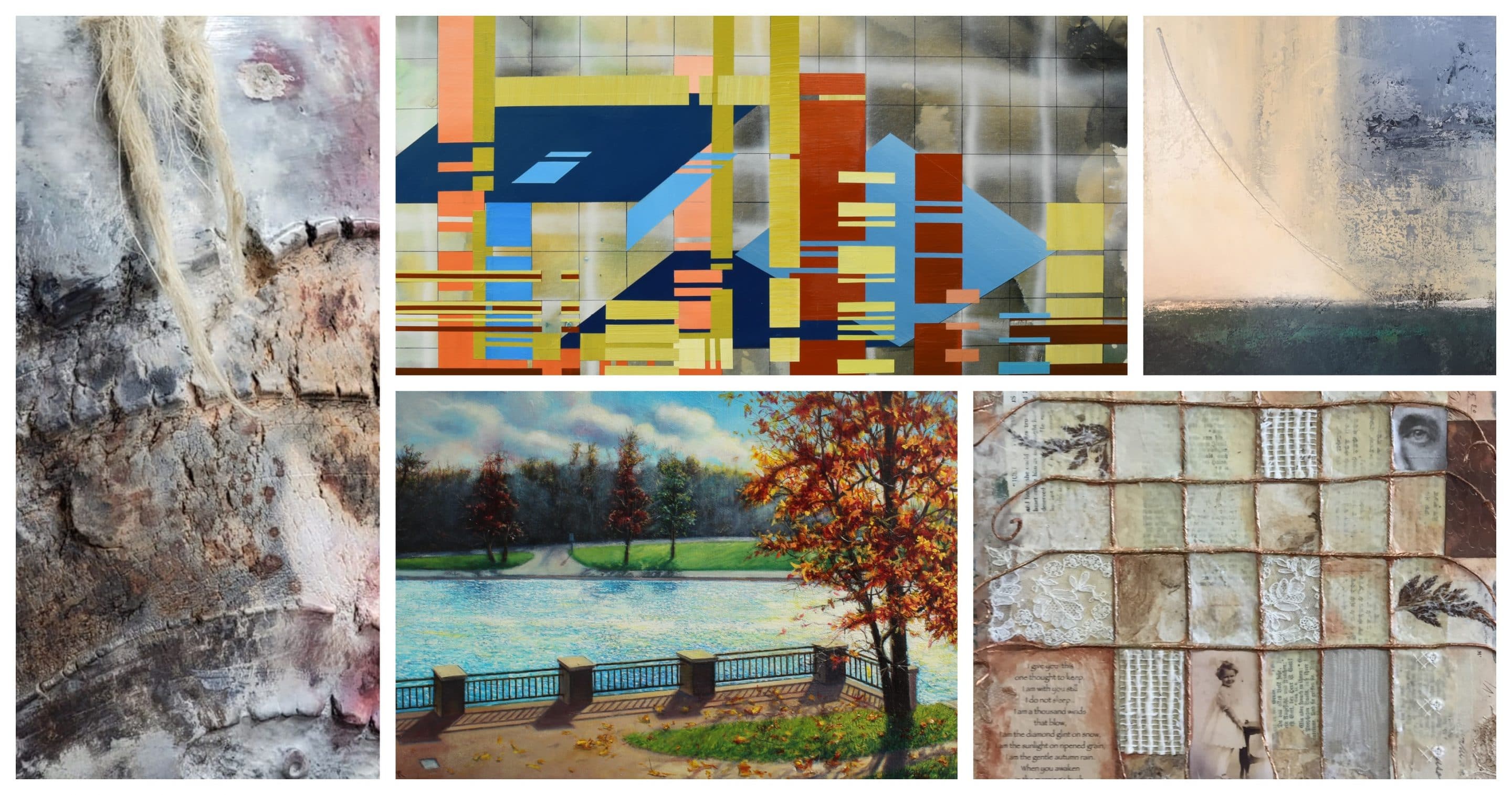 Images Clockwise from left: Chris Kukla, ceramic; Nichole Gronvold Roller, painting; Suzette Boulais, painting; Judith Koren Shanahan, mixed media; Todd Snyder, painting