Artists of Manneken Press
Preston Jackson Gallery
Jonathan Higgins and Sarah Smelser's Manneken Press in Bloomington invites significant contemporary artists to collaborate with master printmaker Higgins to create original works in intaglio, relief, lithography and monotype. The prints are sold in galleries, museums and high-end art fairs in major cities. This exhibit includes 15 of the 30 artists they represent.
Combined Reception: Saturday, March 18, 6:30-8:30, free admission, donation requested. Meet the exhibiting artists and view their artwork in three galleries. The event features music by Natronicus, (aka, Nathan Parks) of Bloomington, who will perform on piano a mix of classical and improvisational works. Complimentary food and drink will be offered.
Art exhibits may also be viewed for no admission during regular business hours Tuesday-Saturday 11-5:00 and during some evening events with admission. Besides regular business hours, we are open until 9:00pm during the following events (1st Fridays, Live at the Five Spot). The Contemporary Art Center is located at 305 SW Water Street, Peoria, IL 61602. Call or text 309-674-6822 or contact us with questions for more information.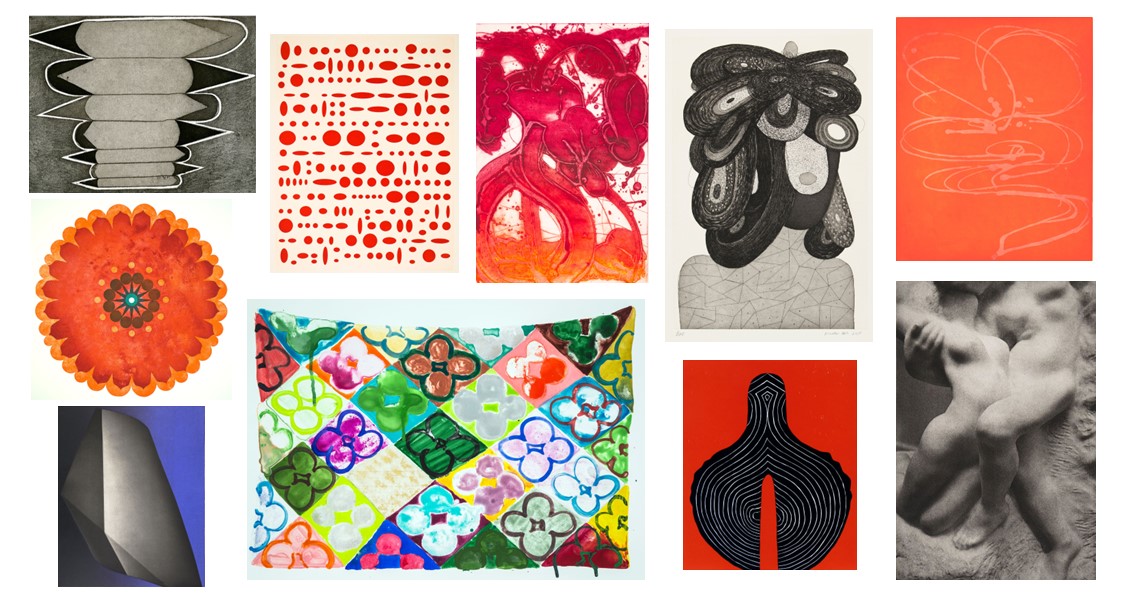 Clockwise from upper left: Brian Cypher, Matt Magee, Catherine Howe, Richard Hull, Jack Davidson, Judy Ledgerwood, Kate Petley, Mary Judge.