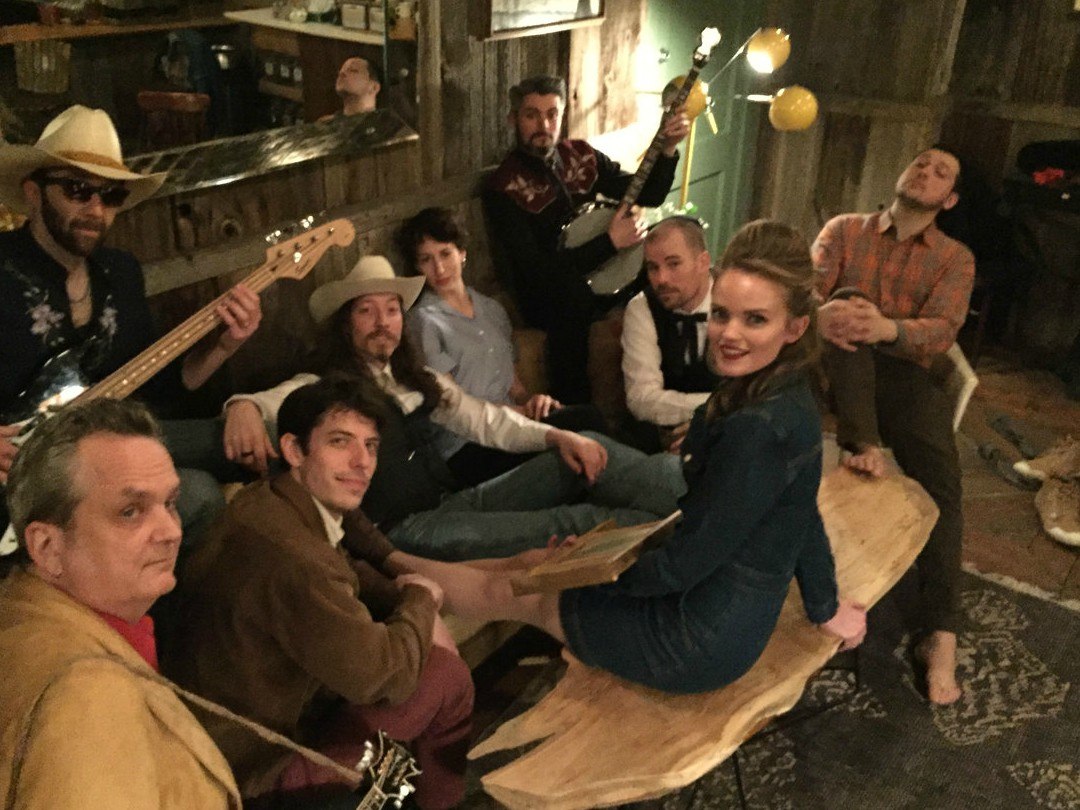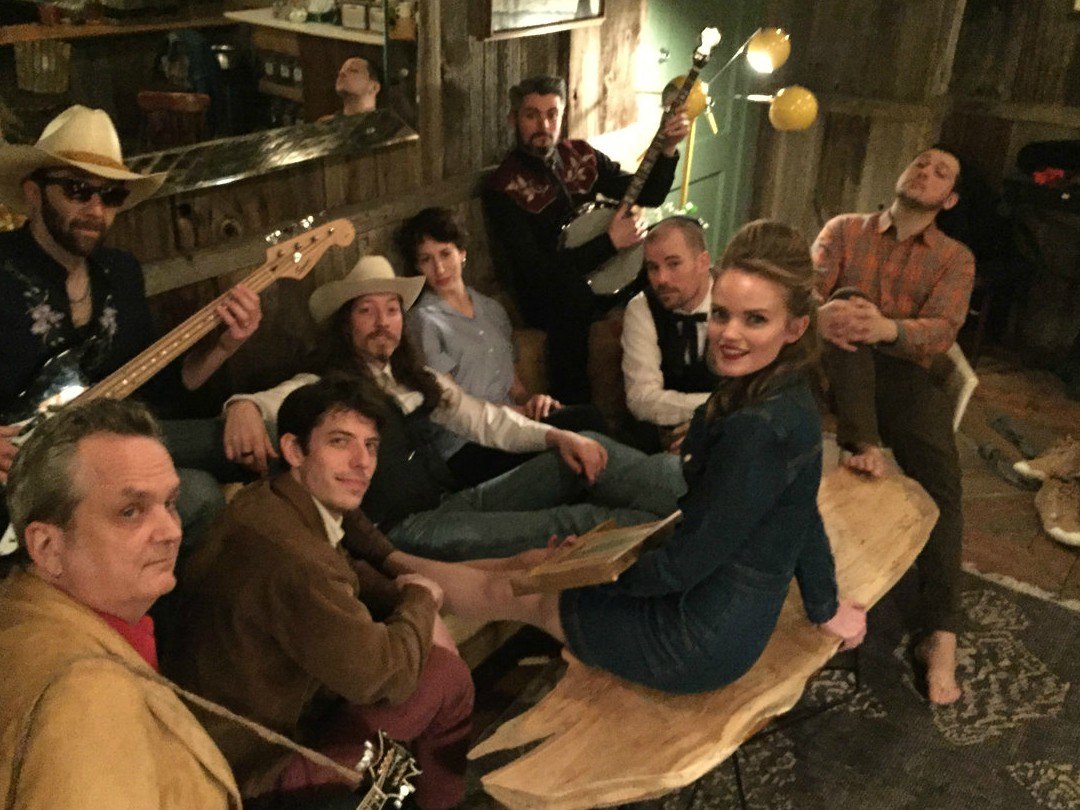 NOW: With a big Howdy from Peoria, Illinois, I am so glad to begin this interview with Kiley Moore, a member of Wild Earp and the Free For Alls. They are scheduled to perform at the Contemporary Art Center on Friday, March 30, 5:30-7:30. As this is a band that is new to our weekly Friday music event called Live at the Five Spot, I thought I would interview one of the members. Since Kiley Moore is originally from Peoria, I chose her. For those of you who don't know about the band, Wild Earp and The Free for Alls play a particular brand of country that is equally nostalgic and innovative. The overall sound is primarily 60's and 70's country western, reminiscent of Johnny Cash, Gram Parsons, and duets from the likes of Loretta Lynn and Conway Twitty. They incorporate the sounds of the past with other elements of Americana, such as rockabilly, folk, and classic rock and roll. The music has lyrical depth, while staying familiar, danceable and very fun. Check out their excellent website www.wildearp.com to hear recordings, watch videos and lots more!
Kiley, Thanks for agreeing to be interviewed via email. We want to know all about you and the band. Feel free to elaborate, go down a rabbit hole, tell embarrassing stories about the others, etc. We want all the juicy details. As I mentioned before, you are the only member hailing from Peoria. Were you born and raised here? What was your Peoria experience like? When did you leave and what happened then? When did you begin singing?
KILEY: That's right- I was born at Methodist Hospital and grew up near Bartonville. My Peoria experience was pretty traditional. I grew up with two sisters and a golden retriever in a quiet subdivision with two very hardworking parents. We were very active at our church and stayed busy with piano lessons, choir and plenty of other extra-curriculars over the years. I couldn't wait to leave when I was 19, which is when I left for college in Chicago, and now I go back every chance I get.
NOW: Can you share a little history about the band? How long has the band existed and when did you join the band?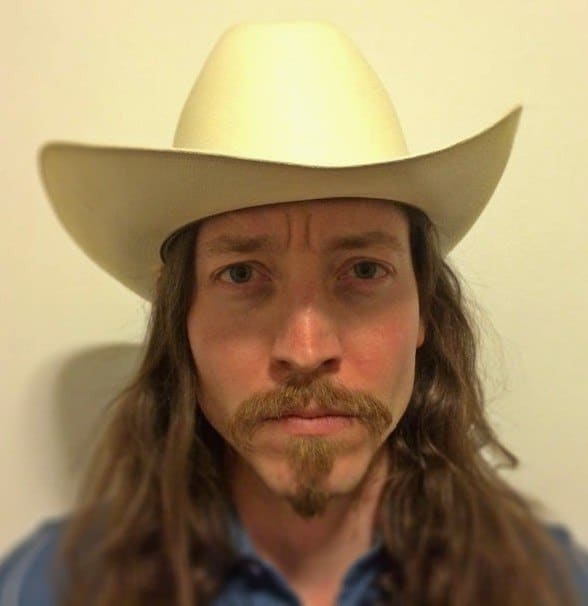 KILEY: Thanks for asking, I'm super excited to tell you about this band! It's my creative lifeblood and the other members are like family, so I've got a lot to say. A long, long time ago, in another life, a few of us were in an art rock band together called New World Ancients. We played far out music with ol' Wild Earp before he was Earp, and he might have rocked a loin cloth once or twice. We had fun and let that band run its course. We said our goodbyes in 2014 or so. Shortly after, Andrew (Wild Earp) called me up and said he had some country songs that he wanted to try out. He's the type of songwriter that seems to have an endless supply of new songs constantly brewing, spanning so many genres, and he wants to share them with people. For that, we can all be thankful.
NOW: Wow! That is a big leap from Art Rock to old Country and Western. But you weren't surprised because you were already familiar with Andrew's songwriting range. Were you the only one retained from the former group? Was it difficult for you to so abruptly switch gears?
KILEY: Myself (Sweet Sassy Molassy) and our drummer, Alan (Alan-bama), both joined Wild Earp right away. We gathered together some of our friends who happened to be incredibly talented musicians and put together the first iteration of Wild Earp and The Free For Alls, which I believe at the time we were trying out names like "Wild Earp and the Wilderness" and "Wild Earp and the Hoofbeats". It took us a while to land on "Free For Alls", but it was a good choice and the band has really grown into that moniker. Although it was very different than what we were doing in our last project, we all knew pretty quickly that we had something special here. As I've told Earp, my role as Sweet Sassy Molassy feels so right and comfortable for me it's like sittin' in my bathrobe drinking a glass of bourbon. Right where I want to be. We all dove in head first and haven't looked back. Now we're in our third year of a residency in Chicago- we play once a month at The California Clipper,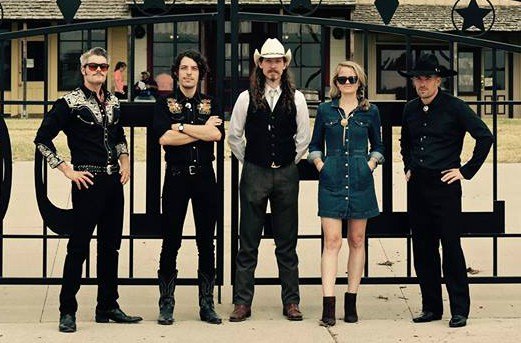 which is a nostalgic cocktail lounge draped in red. The residency has really kept us sharp and allowed us to meld as a band and refine our sound.
NOW: Glad to hear that the Wild part of the performance was retained. What is it like touring with the band? Is The California Clipper your favorite place to perform?
KILEY: Touring with this band has been an adventure. We've been to Canada, New York, Colorado and Kansas to name a few, and we're headed southeast next- making our pilgrimage to Nashville. Touring is hard and traveling with a new group of people is a crapshoot. Luckily, we work well together! I walk away from every tour wanting to work harder for this band and loving each of these people even more. This is a band of genuinely good people wanting to do good work, and I'm so proud to be a part of it.
NOW: You are very fortunate to enjoy being with everyone.
KILEY: Here's a fun fact: You have some very late nights on the road, and sometimes early mornings (ouch). When all of us are crawling out of bed and begging for coffee, miraculously Gorgeous George, our dashing banjo/mandolin/guitar player, pops out of bed or off the floor or out from under a table (wherever he's sleeping that night) with his hair PERFECTLY coiffed. I don't know how he does it, maybe he gets up before all of us to run a comb through it and then gets back in bed. Who knows? But it is a sight to see!
NOW: Ugh! I hate people like that. Does the band always dress up in traditional country western attire?
KILEY: Naw, George is a lovely human. Couldn't hate that guy if I tried. We always wear country western gear to varying extents. We'll ramp it up or tone it down when appropriate. You should see how these boys travel! There are garment bags, boot bags, and hat boxes everywhere! We also like to outdo each other with our bolo ties and belt buckles. Here's a photo of me and the guys in Dodge City, Kansas.
NOW: That is a fine lookin' bunch. I admire the attention to detail and showmanship displayed in wearing traditional country western attire for your performances. And it probably is a lot of fun also.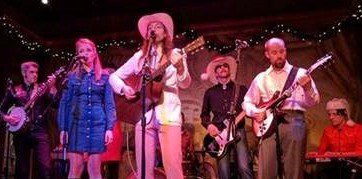 KILEY: It really is. It's hard not to feel good when you're looking so sharp with your friends. We all really enjoy going above and beyond with our aesthetic. We get very excited when someone finds a great new shirt or boots. Even better if you found 'em half price! I like to remind myself that our audience deserves 110%. If you're having an off-night and you can't dazzle them with your performance, ramp up your style (or sass). Shoot for that every time and you should land somewhere pretty decent.
NOW: I imagine that a member of such a group would have to possess a serious funny bone. Just how big of a funny bone do you have? Who in the group wins the prize for being the silliest?
KILEY: That's a good question! Our lead guitarist, Jed (aka Valentine), is quick with the quips. He keeps me on my toes and keeps that fun stage energy going. And our keyboardist, Sean (aka Pony Boy), can keep any situation easy-going and lighthearted. If you need proof of how much fun we're having, check out our Outtakes episode of our YouTube series called Hair of the Dog. (Here's a link: https://youtu.be/BbtfQGpwIjY)
NOW: What is your main function during a performance?
KILEY: During a performance my main function is to sing. It's my favorite thing to do, so it's working out well for me. I'm also there to throw sass and keep the band in line. Don't let 'em fool you, they love it.
NOW: Most males are like big dogs that never really grow up; sometimes females have to show them who's boss. Most musicians believe just singing is not enough. (I think such attitude is a bunch of baloney) Have you ever been pressured in other bands to play an instrument?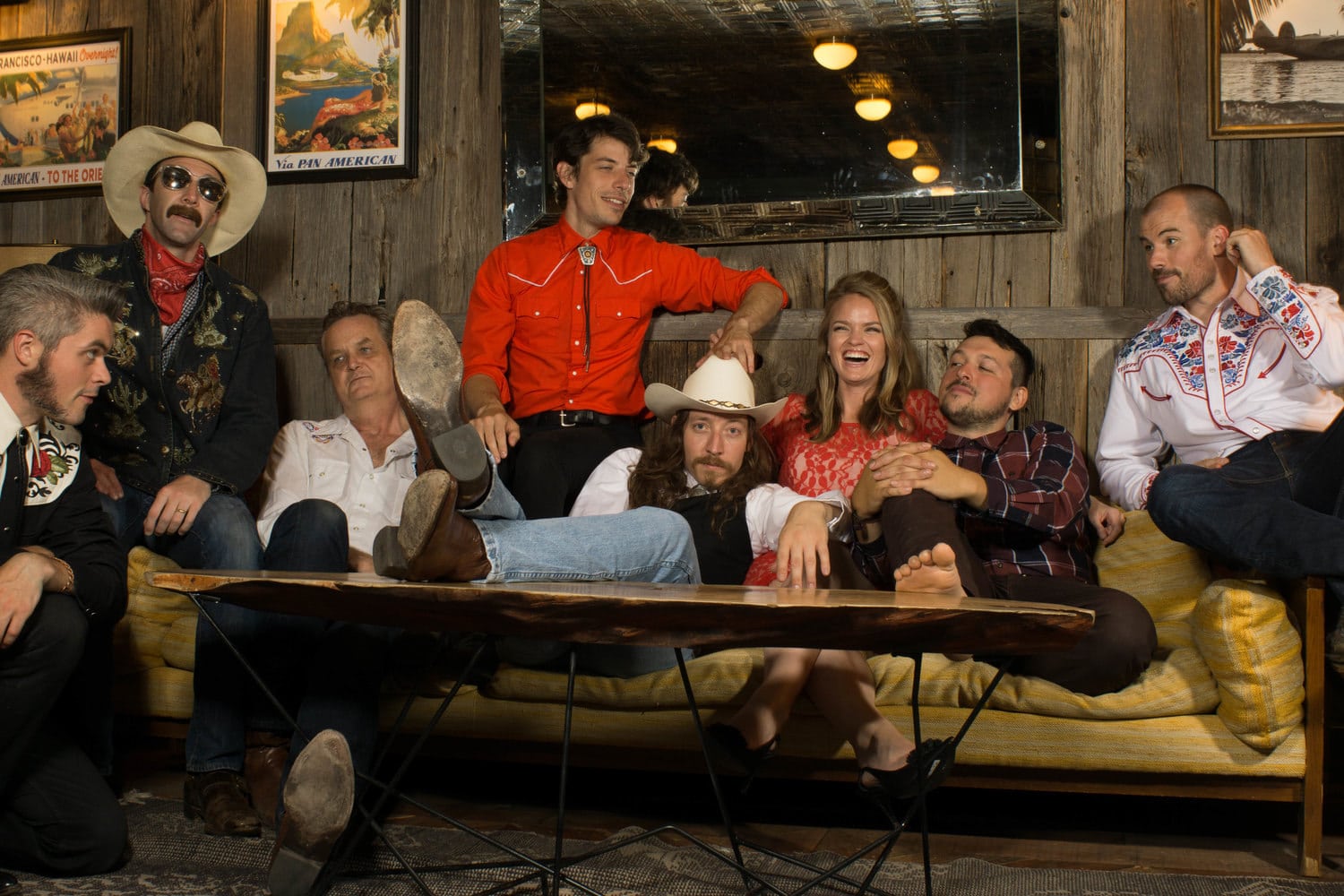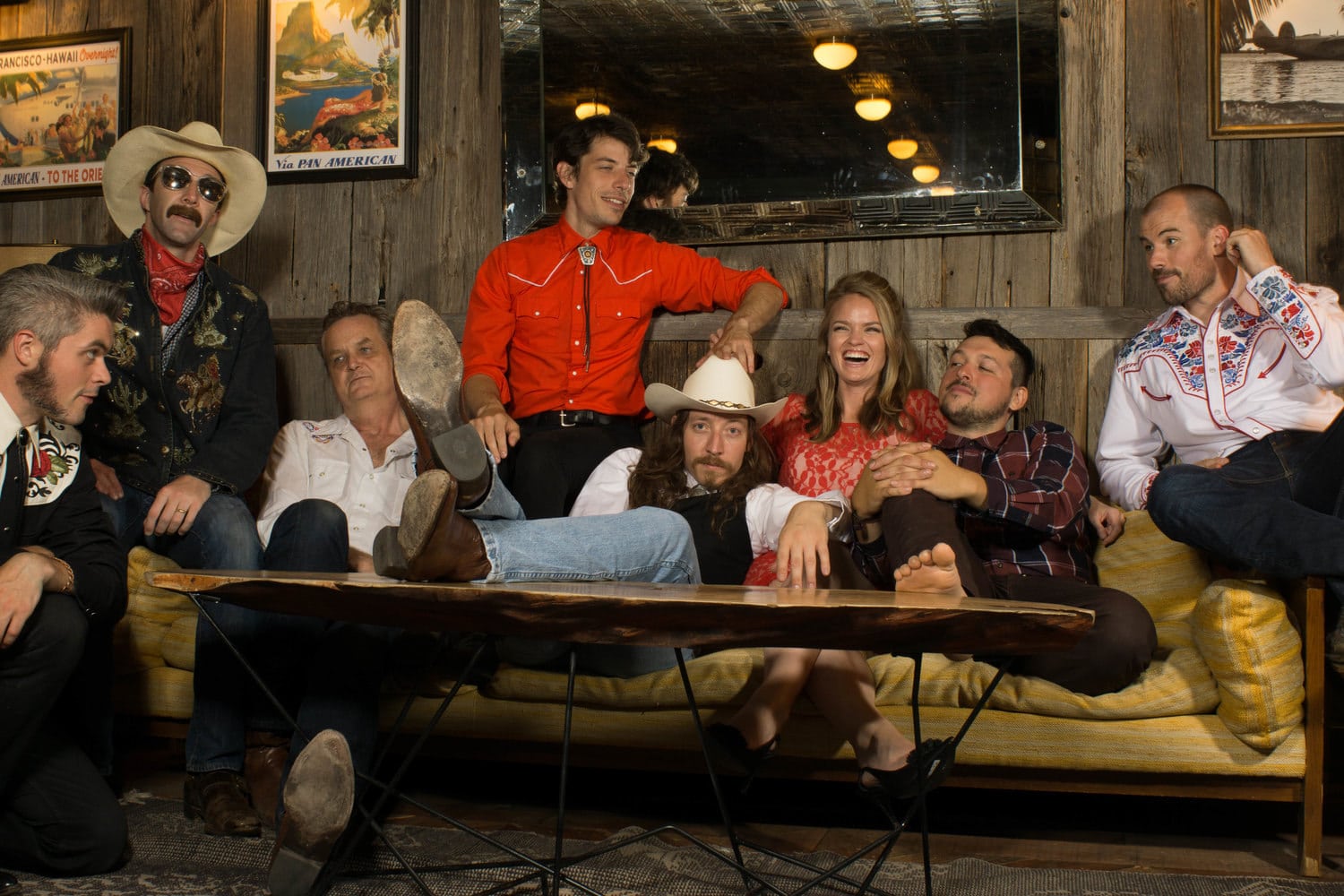 KILEY: There was a time when I might have felt that way, but I respect singers way too much to believe they need to do anything other than what they do best. My voice is my first instrument (I started singing in my church choir when I was about 5 or so) and I've worked long and hard to get to where I am. I've had great training and continue to study my instrument with daily practice and exercises.
NOW: So are you mostly doing harmonies to Earp's melodies or do you sing all by your lonesome also? If so, what is your favorite solo song and why?
KILEY: We do a little bit of everything. Plenty of harmonies, duets, solos. One of my favorite songs to sing is called When I'm Old. It's a beautiful country soul song that Earp wrote. It'll be included on our first full-length album that is in the works and should be released this spring/summer. We've been working hard on this album and can't wait to share it!
NOW: One of my favorite songs featuring you, Kasey Foster and Tara Smith is The Path of Righteousness https://wildearp.bandcamp.com/track/the-path-of-righteousness-feat-babe-alon-5 It could easily have been included with the best songs in O Brother, Where Art Thou? What is the story behind that hilarious and engaging tune?
KILEY: That's a good one! It's basically about how Earp is always gettin' himself into trouble at night and then repenting in the morning. Me and the ladies are there to give him a little reality check; telling him that it's going to be a lot of work and he's all talk. That group of ladies is called Babe-alon 5. The three of us, along with our pianist, Pianu Reeves, do covers of old songs by bands like The Andrews Sisters, The Chordettes and Les Paul and Mary Ford. My character, Sassy Molassy, was born out of my Babe-alon 5 character, but has since morphed and they've become two very different women.
NOW: Sometimes members of bands do more than just perform. Do you have a 'job' off stage that you do for the band? (Website updates, contributing to writing music, taking photos, marketing, roadie functions, planning the routes, checking the tire pressure on the bus, etc.)
KILEY: Offstage I sometimes help with booking and tour managing, but really Earp shoulders most of that load. He's working his butt off to keep us moving forward, and I think he's doing a mighty fine job. We each have a unique place in the band. I couldn't imagine performing without all 100 of us. Just kidding, there's 8. It just feels like a hundred when we're all onstage. 😉
NOW: That is a lot of members. I imagine that most stages are designed for smaller groups. I bet the touring vehicle is tight also. Do y'all ever fantasize about touring in a large bus with a bathroom?
KILEY: It is rare that we find a stage that feels roomy enough to house us all, but we make it work. So far we've only ever traveled with 7 of us, which doesn't feel too cramped, but might be on the verge. A bus with a bathroom would save so much time! Rest stops really add up. Ya know what, now I'm picturing us in a big tour bus with my face on it. What do you think?
NOW: Sometimes dreaming about something is the first step to realizing our ambitions. What big goals are on the horizon for the group?
KILEY: We're shooting for the stars. We've got ideas for future albums and more international touring!
NOW: That all sounds super! Thanks to Kiley for taking the time to chat with me. I welcome everyone to experience a very special Live at the Five Spot featuring Wild Earp and the Free For Alls on Friday, March 30, 5:30-7:30.