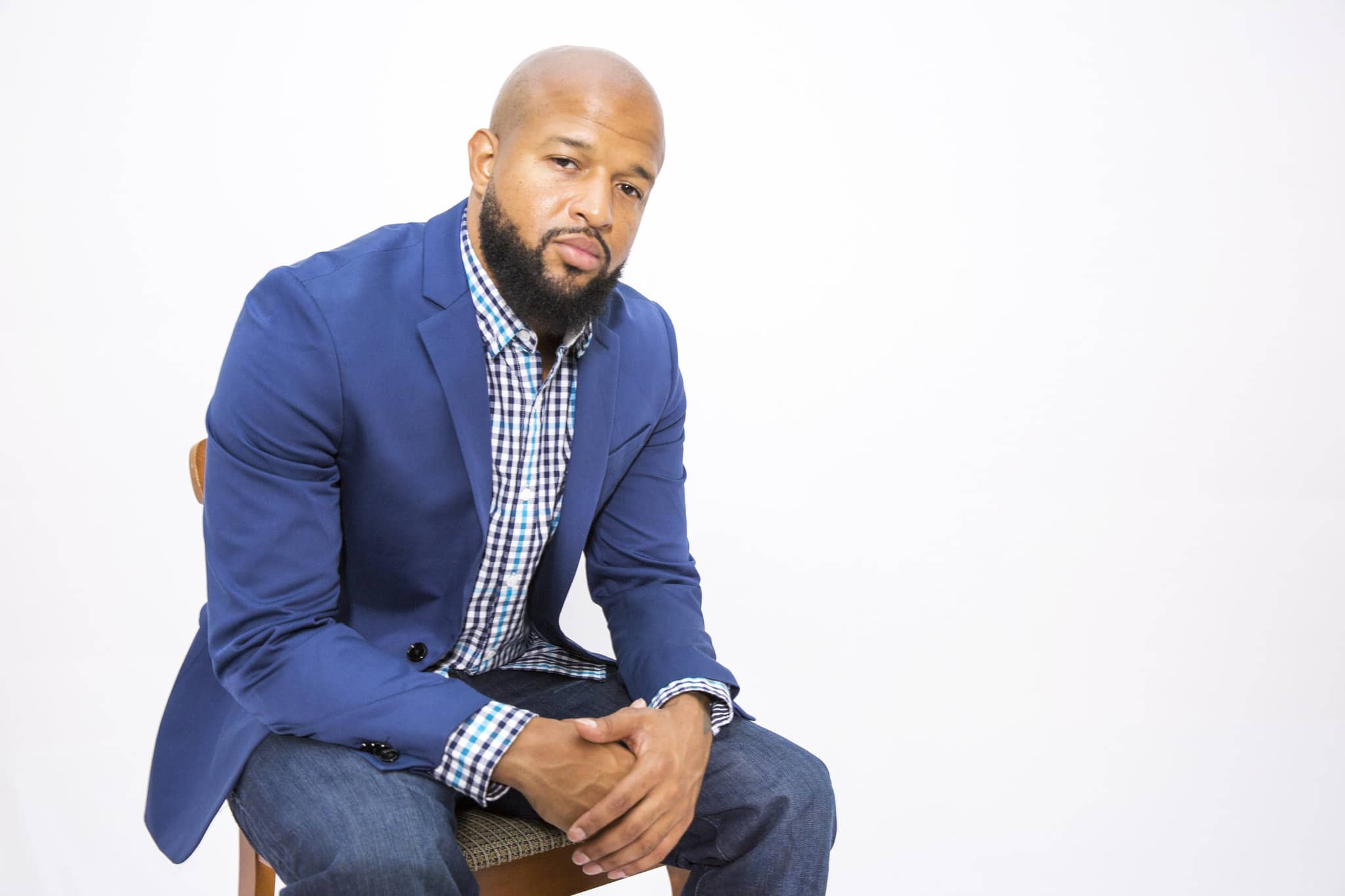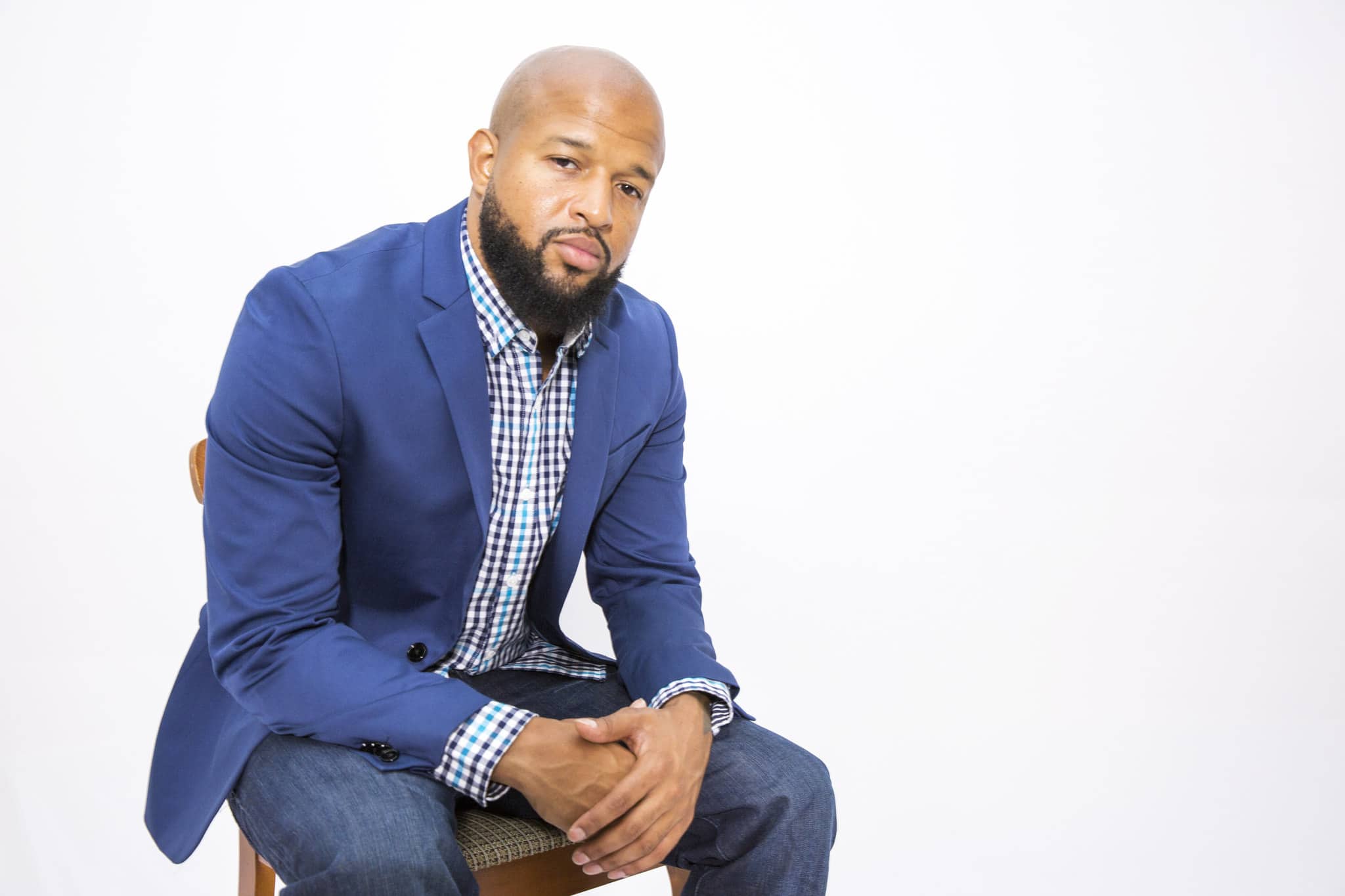 Brandon Thornton is September's featured poet for Whisper & Shout: Open Mic for Poetry, Contemporary Art Center's very popular monthly poetry event. He was the original host and feature poet curator of the event, serving in that role from February 2011-2014. Peoria is also on his latest tour in which he is sharing his spoken word poetry and plugging his newest project, Male-Nourished: Food for Thought from a Man's Perspective, a collection of eclectic writings. Check out one of his many YouTube videos https://youtu.be/BZoJ206MGmo. Executive Director William Butler interviewed Brandon via email for this article.
20: You have produced four poetry cds and a dvd. Please share your complete discography.
BT: 2008 – Realize and Relax CD
2009 – SouLive CD
2010 – SouLive DVD
2011- Spoken Acid CD
2012- Life After Poetry CD
2016 – Male-Nourished Book
20: That is an impressive output. What was the impetus to begin writing poetry?
BT: I had written poetry when I was younger but didn't take much interest in it. I began watching Def Poetry on HBO in 2007 and this started my love for poetry. The intensity and passion the poets spoke with gave me a spark I had not felt before in any other genre.  I started writing shortly after watching.
20: Describe your first experience performing.
BT: I had never been to a live poetry event and researched ones that were in my area in St. Louis. I built up the courage after a week to go and perform. I had memorized my poem but I became so nervous I went to the car and wrote it down just in case I forgot. They called my name to go on stage. I got through the poem just fine but I remember my hand and the paper was shaking the entire time.
20: How did you come to travel and tour?
BT: I met other poets from Kansas City and Chicago and they invited me to come to their city and perform. But it wasn't till 2009 that I went full-time.
20: You have performed in 30 States and in over 100 colleges and universities. Can you share some of the schools/locations/events at which you have performed?
BT: Open for R&B Carl Thomas, Jaheim, University of Illinois, Illinois State University, Bradley University, Eastern Illinois University, University of Nebraska, Kansas State University, University of Minnesota, University of Iowa, Iowa State University, University of Northern Iowa.
20: Why do suppose that you sought a degree in math when the path of writing and English would seem more likely? How does mathematics play a role in your poetry?
BT: Most people have the same reaction when I tell them I teach math. A common reaction is, "Better you then me; that was my worst subject in school." So there is definitely a high demand for math people.
I always enjoyed the challenge of mathematics, problem solving. I do have a love for reading and writing but that didn't come until after undergrad. Plus, teaching math is a means to support my projects , traveling and sharing my poetry.
Math and poetry have similarities. They both are somewhat formulaic and critical thinking is involved.  Higher level math involves creativity and piecing together complicated ideas to come up with a solution and I feel I do the same in creating my spoken word pieces.
20: When did you first teach math and where was that?
BT: I began teaching at St. Louis Community College in 2006. I liked it so I continued teaching off and on various places. At some point, I decided to get serious about a career. In 2016, I graduated with an M.S. in Applied Mathematics from the University of Dayton while teaching part-time at Sinclair Community College and Clark State Community College.
20: What school do you teach at now? Do you teach mathematics only? What is your exact title?
BT: I am now an Assistant Professor of Mathematics at Austin Community College in Austin, Texas, where I teach Mathematics and Statistics courses.
20: Thanks for your time. I look forward to checking out your book and seeing you perform at the Contemporary Art Center's event, Whisper & Shout: Open Mic for Poetry at 305 SW Water Street, Peoria, Illinois 61602 on September 1, 8-10:00pm.