Whisper & Shout
Experience a diverse open mic with artists from all backgrounds in a positive and inspiring atmosphere. Peoria's Open Mic for Poetry is held on the 1st Thursday of each month, hosted by Ryan Lowry with DJ Yvaine Washington.
It is truly astounding what talented locally based poets that one will hear on any given night. Each night the open mic also features a popular regionally known poet. Poets from as far away as Maryland, Missouri and Florida have graced the stage. Regardless of a poet's level of experience, everyone is welcome to share his or her work. Join us on the 2nd floor, in the Preston Jackson Gallery.
Audiences experience more than just someone reading from a page. Poets often memorize the piece and perform it as in a stage play. These are often soul-baring performances that might make you weep or laugh out loud. One thing is for certain, this is an entertaining and stimulating event.
Featured Poet: Arrie Lane

Arrie Lane is a mother, poet, actress, writer & director, born and raised in Detroit, Michigan. Arrie has placed in the top three of myriads of slams around the country over the last year. She is currently a finalist in "The Motown Mic: The Spoken Word Competition" by Motown Museum. In September of 2021 on all streaming platforms, she released her first spoken word album, "Organized Chaos Vol. 1". Arrie believes art breaks down barriers and is one of our greatest tools of healing. To a creative, it is oxygen.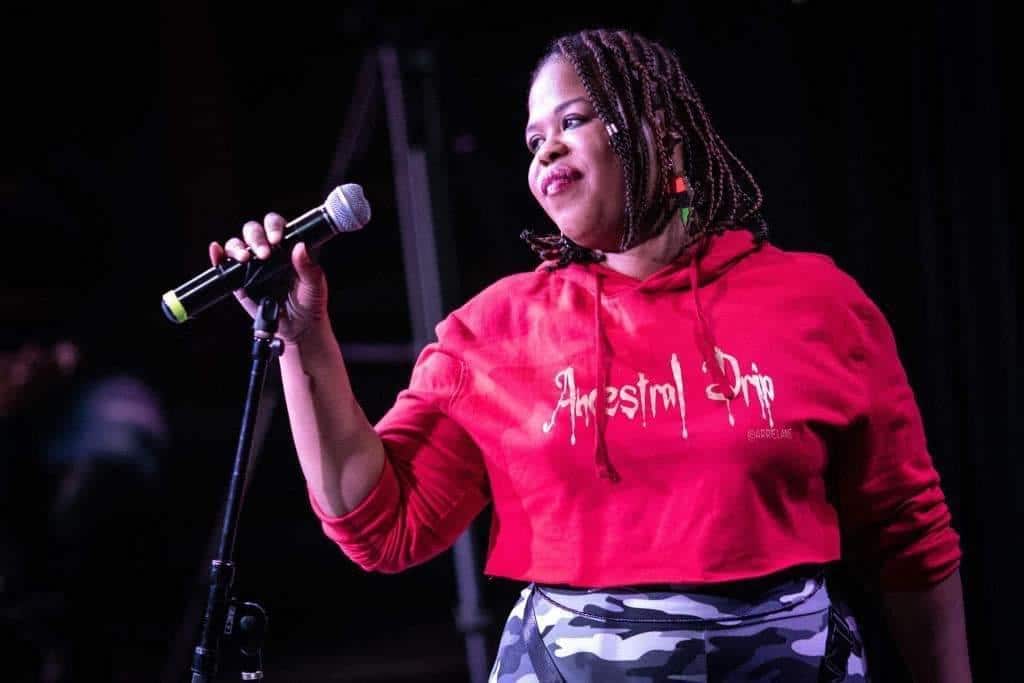 We are complying with Illinois' Mask Mandate. Tables may NOT be moved as they are spaced apart to follow social distancing guidelines. Except when eating and drinking, masks must be worn when entering, exiting, moving about the room and talking to someone other than those you came with. Hand sanitizer will be present at the doors. Performers are required to wear a mask when not performing.