Whisper & Shout
Experience a diverse open mic with artists from all backgrounds in a positive and inspiring atmosphere. Peoria's Open Mic for Poetry is held on the 1st Thursday of each month.
It is truly astounding what talented locally based poets that one will hear on any given night. Each night the open mic also features a popular regionally known poet. Poets from as far away as Maryland, Missouri and Florida have graced the stage. Regardless of a poet's level of experience, everyone is welcome to share his or her work. Join us on the 2nd floor, in the Preston Jackson Gallery.
Audiences experience more than just someone reading from a page. Poets often memorize the piece and perform it as in a stage play. These are often soul-baring performances that might make you weep or laugh out loud. One thing is for certain, this is an entertaining and stimulating event.
Featured: HUEY Gang
"HUEY Gang" is a music collective based in the west side of Chicago which was founded in 2009. Led by founding members Stark, The Law, and Leader Lockwood, the group is a collection of Hip-Hop artists/emcees, poets, producers, fashion designers, open mic hosts, youth mentors, and community activists. 
The acronym, "HUEY," stands for Headstrong Urban Educated Youth, which perfectly coincides with what the group represents and the messages they share in their art. 
The group's slogans include, "Speakof Good Fortune," and "Team First, Schemes Last." The group's strengths include high energy, improvisation, and all-around live performance. Several of the group's members are also alumni of Donda's House. 
Together and individually, HUEY Gang has performed across the city of Chicago at Young Chicago Author's Louder Than A Bomb Festival, Chicago Park District's TIPFest, and Common's AAHH! Fest, The Thrive Youth Conference, Today at Apple, and as part of The People's History of Chicago Events.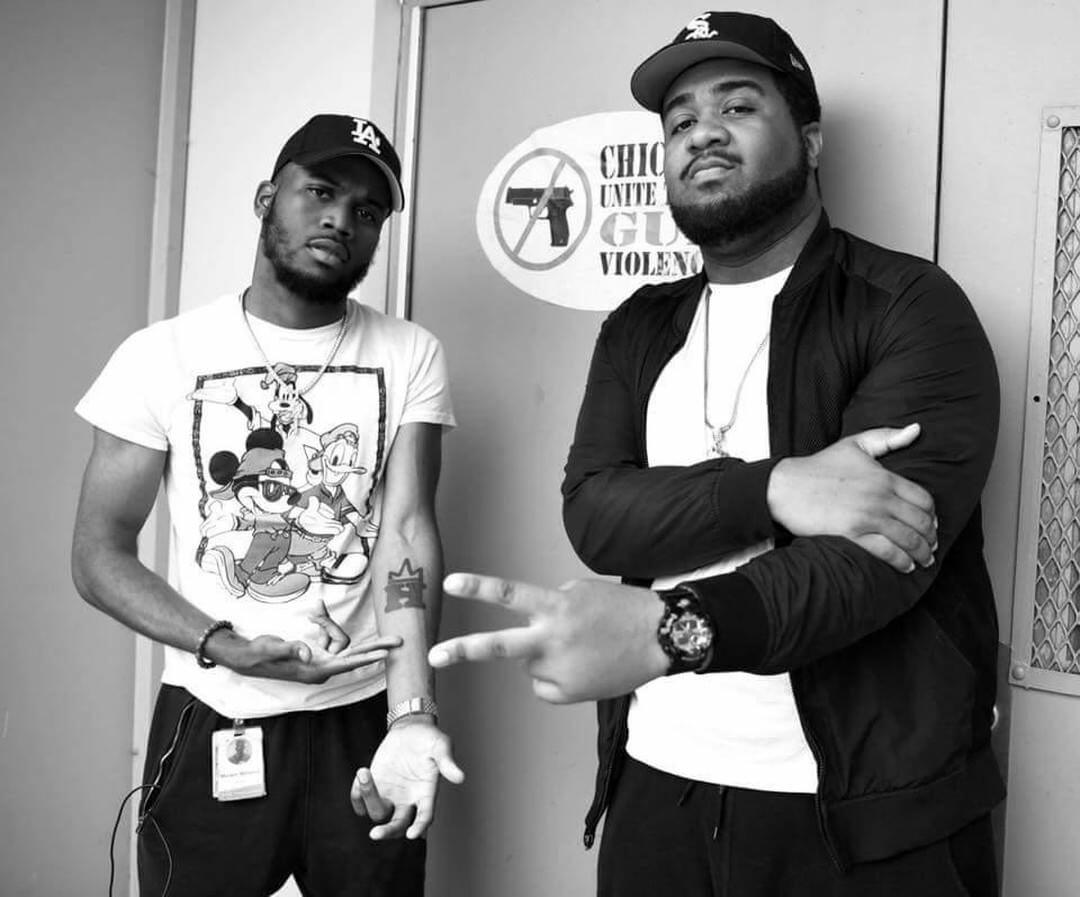 Advanced admission is online via the new and improved ticket system on 309Tix website. See ticket link to www.309Tix.com. Choosing your seats ensures a table. Individuals may purchase their own tickets at the same table with friends. Only small tables are placed about the room with four chairs at each. Tables may NOT be moved or moved together as they are spaced 6 feet apart.
Except when eating and drinking, masks must be worn when entering, exiting, moving about the room and talking to someone other than those you came with. Performers are required to wear a mask when not performing. Temperatures will be taken before entering. Prior to the event, surfaces will be sanitized and sanitizer will be present at the doors.
Thanks for your understanding and support in light of all the changes!